Robert Marriott, MD
Chief Executive Officer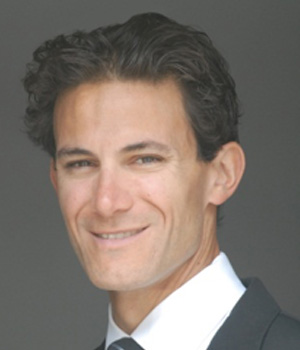 Dr. Robert Marriott is a general surgeon specializing in reconstructive surgery. He trained at New York Medical College, Saint Vincent's Hospital and the University of Southern California's Keck School of Medicine. Dr. Marriott performed his general surgical residency at Saint Vincent's Hospital in New York City from 2000 to 2005 and completed his Reconstructive Surgical Fellowship at USC in 2007.
Dr. Marriott established the Advantage Wound Care (Robert Marriott Medical Corp) surgical practice in May 2007. As President, CEO and Chief Surgical Officer, Dr. Marriott and his team of more than 100 surgeons have treated thousands of patients across the United States to promote healing of chronic wounds. Dr. Marriott and his exceptional team of medical professionals are dedicated to ensuring the practices and protocols of each of our clinicians provide the best outcomes for our wound patients.
Uri Gedalia, MD
South Central Regional Medical Director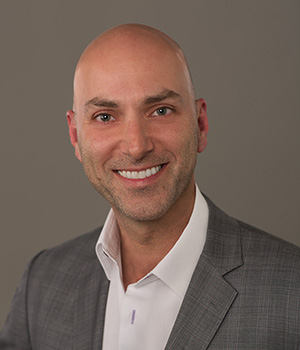 Dr. Uri Gedalia is a Board Certified general surgeon in private practice. He also holds the position of Regional Chief Medical Officer, Advantage Surgical and Wound Care South Central Region. His awards include Israeli Presidential Award, November 2004; Louisiana Board of Regents Certificate of Excellence; University of New Orleans (UNO) Certificate of Scholarly Merit; UNO Biological Sciences Achievement Award; UNO Leadership Award. Dr. Gedalia is a Fellow of the American College of Surgeons.
Dr. Gedalia received his Bachelor of Science degree (cum laude) from the University of New Orleans. He earned his Doctor of Medicine from the Louisiana State University Medical Center, New Orleans, LA. After completing an internship in General Surgery at the St. Vincent's Hospital and Medical Center, New York, NY, Dr. Gedalia completed General Surgical Residency at the same institution.
Frank Ciminello, MD
East Regional Medical Director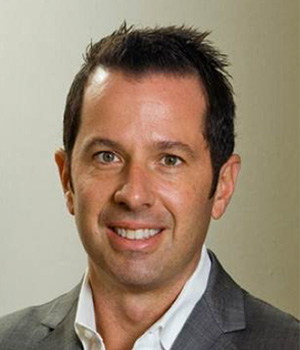 Dr. Frank Ciminello is Board Certified by the American Board of Plastic and Reconstructive Surgery, is a member of the American Society of Plastic Surgery and is a Candidate Fellow of the American College of Surgeons. He trained at New York Medical College, St. Luke's Roosevelt Hospital, the University of California Davis Medical Center and Miami Children's Hospital, specializing in Plastic and Craniofacial Surgery. Dr. Ciminello completed his surgical residency at Saint Luke's Roosevelt Hospital in New York City in 2005, Plastic Surgery Fellowship at UC Davis Medical Center in 2007 and the Dr. Anthony Wolfe Craniofacial Surgery Fellowship at Miami Children's Hospital in 2008. Dr. Ciminello's awards include NY Medical College Board of Trustee Academic Scholar Award and Student Research Scholar Aware, Walter Redish Award for Outstanding Student and Research Physiologist and the Medical Society of the State of New York 2000 Community Service Award.
In addition to his role as East Regional Medical Director for Advantage Wound Care, Dr. Ciminello holds positions of Section Chief, Craniofacial and Pediatric Plastic Surgery at Hackensack University Medical Center, Director of Craniofacial Surgery and Assistant Professor of Surgery at the University of Medicine and Dentistry of New Jersey and Co-Director Institute of Craniofacial Surgery of New Jersey.
Dr. Ciminello has been a contributing author on many journal and medical publications pertaining to wound care techniques and best practices.
Daniel Brown, MD
San Diego Regional Medical Director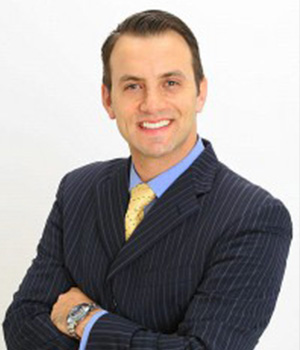 Dr. Daniel Brown is a Board Certified plastic and reconstructive surgeon, Diplomate of the American Board of Plastic Surgery, an active member of the American Society of Aesthetic Plastic Surgeons, and a Fellow of the American College of Surgeons. He is currently in private practice in the San Diego area.
Dr. Brown completed his medical school curriculum at The Medical College of Pennsylvania & Hahnemann University School of Medicine (Now Drexel College of Medicine) in Philadelphia and his undergraduate degree at the University of Pittsburgh. Dr. Brown supported himself through college by working as an Emergency Medical Technician (EMT).  Dr. Brown was recognized as a Merit Scholar and graduated summa cum laude, in the top 5% of his class, with a Bachelor of Science Degree in Neuroscience.
Dr. Brown's plastic surgery training was completed in San Diego at UCSD Medical Center and his general surgical training was completed in New York City at St. Vincent's Hospital and Medical Center.  In addition, Dr. Brown completed a fellowship in microsurgical and craniofacial research at NYU Medical Center's Institute for Reconstructive Plastic Surgery.  While living in New York City, Dr. Brown treated multiple trauma victims during the tragedy of the 9/11/01 terror attacks on the World Trade Centers, as well as treating victims of the Staten Island Ferry crash on 10/15/03. Dr. Brown has authored publications and scholarly presentations on advanced, complex wound care and wound healing measurements and techniques.
John Griffin, MD
New England Medical Director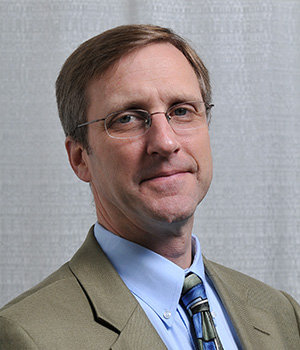 Dr. John P. Griffin is a Board Certified general surgeon and New England native. He received a Bachelor of Arts degree in Religion and in Psychology from Syracuse University. He earned his Medical Degree from Jefferson Medical College of Philadelphia in 2001.
Dr. Griffin is a Certified Wound Specialist Physician through the American Board of Wound Management. He currently performs full-time duties for Advantage Surgical and Wound Care as Medical Director for New England, and he holds an academic appointment with the University of New England as Medical Director of the Physician Assistant Program.
Additionally, Dr. Griffin serves on the Board of Directors at LearningWorks in Portland, Maine, a non-profit educational organization that provides a range of opportunities and support for at-risk and underserved youth, as well as adult new arrivals to the United States.
Dr. Griffin has delivered numerous presentations on wound care of the elderly.
Tara Frazier
Chief Clinical Officer
Ms. Tara Frazier, AGNP- BC, APRN, MSN, WCC has been with Advantage Surgical and Wound Care for over 11 years, serving in various roles including Chief Clinical Officer, Director of Nursing & Training, and Nurse Educator. A native Californian from Long Beach, Ms. Frazier received her Master of Science in Nursing & Adult Gerontology Primary Care Nurse Practitioner from California State University Long Beach.
Ms. Frazier's nursing career began as an LVN Treatment nurse in 2008, where she observed first-hand the unique challenges faced in long-term care (LTC). Using the insight gained through her LVN experience, she has devoted her entire nursing career to long-term care and chronic wound care in the geriatric population, with an emphasis on pressure injury reduction and regulatory compliance. For the past decade, Ms. Frazier has served as a certified wound care clinician and educator in hundreds of LTC facilities nationwide. Ms. Frazier hosts and presents at wound care seminars nationwide, creates custom in-services, and shares her passion of wound care with everyone. As Director of Training, she orients ASWC clinicians to the world of LTC wound care. As Director of Nursing, Ms. Frazier manages a nationwide staff of nurses, medical assistants, and transcriptionists.
Additional expertise includes federal and state regulations, wound-care-related deficiencies, MDS 3.0, health inspections, PDPM, and pressure injuries. Ms. Frazier serves as a preceptor through the National Alliance of Wound Care and Ostomy and mentors nurses to attain wound care certification. Affiliations include membership in the Association for the Advancement in Wound Care (AAWC), National Alliance Of Wound Care and Ostomy (NAWCO), the American Nurses Credentialing Center (ANCC), and Health Volunteers Overseas (HVO). Outside of work, Ms. Frazier enjoys volunteering for global medical missions.