Learn more about our Virtual Visits via Telemedicine.
Here
Downloads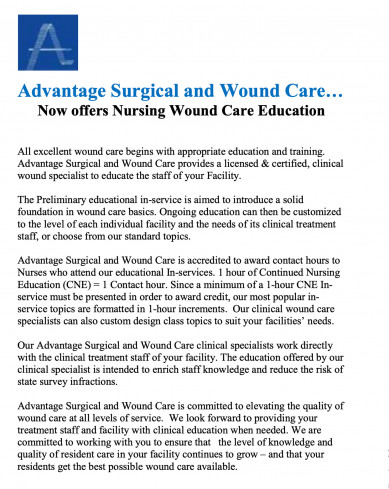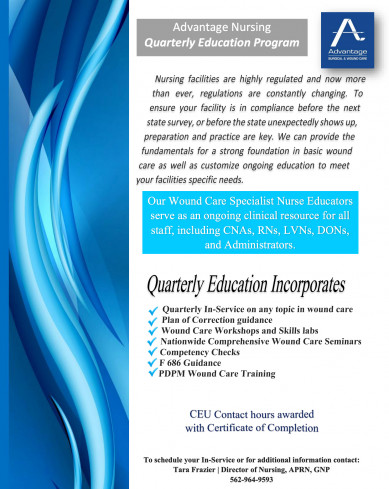 Advantage Nursing Quarterly Education Program
Nursing facilities are highly regulated and now more than ever, regulations are constantly changing. To ensure your facility is in compliance before the next state survey, or before the state unexpectedly shows up, preparation and...

Referral Request
To request a referral please fill out this form and we will follow up with you.
Visit Request
To request a visit call (877) 878-3289 or complete the form below.
Ask A Surgeon

Have a quick question? Ask the surgeon and they will email you back a response.
Brochure
Interested but in a hurry?